Round nine is officially open, the California Relief Grant is for eligible Small Businesses and Non-profits.
The amount of grant funding ranges from $5,000 to $25,000. Businesses are eligible based on their annual revenue as documented in their 2019 Federal Tax Return:
| | |
| --- | --- |
| Eligible Businesses Annual Revenue | Grant Amount Available Per Business |
| $1,000 to $100,000 | $5,000 |
| Greater than $100,000 up to $1,000,000 | $15,000 |
| Greater than $1,000,000 up to $2,500,000 | $25,000 |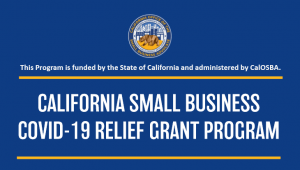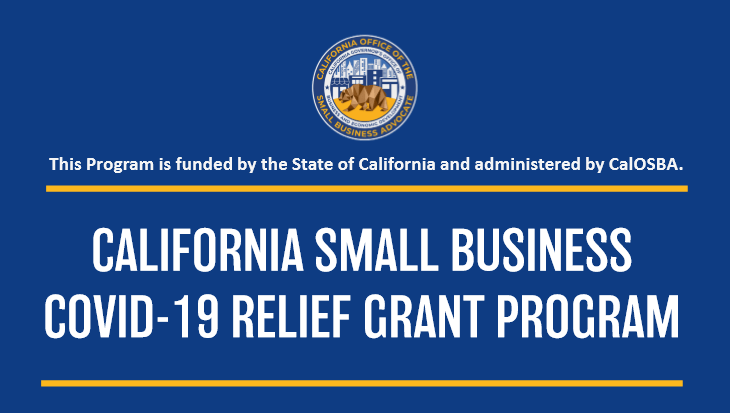 Application is Now Closed
Necessary Documents:
1.  Application Certification: Signed certification used to certify your business.
2.  Business Financial Information:

a. 2019 Federal Tax Return – provided in an electronic form for online uploads, such as PDF/JPEG or other approved upload format.

b. Copy of official filing with the California Secretary of State, if applicable, or local municipality for the business such as one of the following: Articles of Incorporation, Certificate of Organization, Fictitious Name of Registration, or Government-Issued Business License.

3. Government Issued Photo ID: Such as a Driver's License or Passport
One complete application will qualify you to be considered for both rounds, please only apply once.
Applying through multiple organizations will delay your application from being processed.
Owners of multiple businesses, franchises, locations, etc. will be considered for only one grant and are required to apply for the business with the highest revenue.